Talk about Move challenges! In 2014, at African Bible college, I could barely catch my breath after an intense campus marathon competition. I walked zigzaggedly slowly toward the green grass ground to lay on my back with large quick water sips quenching that past half hour's thirst.
I have always been a quick mind. Growing up I discovered running was fun for me.  Since then I have been a passionate runner.  In that sophomore year, I decided I would compete for passion little did I know I would win silver medals for consecutive years of college--it was truly a joyous moment of fulfillment and discovery.
Just like in the marathon competition, setting goals is also important in the role I am now as a ministry director.  Tomorrow, Good Promise teams led by Christian (one of the Good Promise U. S. advisory committee members), and Albert and Tony "the Vega brothers" have a $10,000 fundraising goal that requires all hands on the deck to attain.
I encourage you, friend, wherever you are to help us raise the mentioned amount by June 30 which UrbanPromise International will match. Currently, we have raised $777 toward this goal, which is a great start! Good Promise is grateful for those who have signed up and donated generously alike.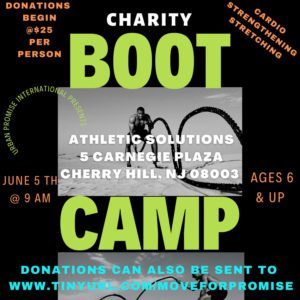 I would like to urgently invite you to consider giving generously to the launch of the life and leadership transforming ministry cause.  In 2021-2022 we set out to impact 200 children and young people in the Nguluwe. Our goal is to help elementary children improve their reading, writing, speaking, analytical, emotional, and fitness skills through free afterschool tutors.
Each week, we will provide nutritious meals to retain students and keep them healthy too. We advocate for girls and boys out of school to return while we empower them to stand and fight for their dreams.
First-generation 10 young community leaders like me, gets an opportunity to learn computers for leadership and entrepreneurship, work on the payroll in camps while under mentorship in different career options of academic, art, and business advancements.
At the click of a link here, https://runsignup.com/goodpromiseministries you are in a very critical position to make the set goal of $ 10,000 a reality.
With God's help,
LESTER